Studies confirm the long service life of this joint adhesive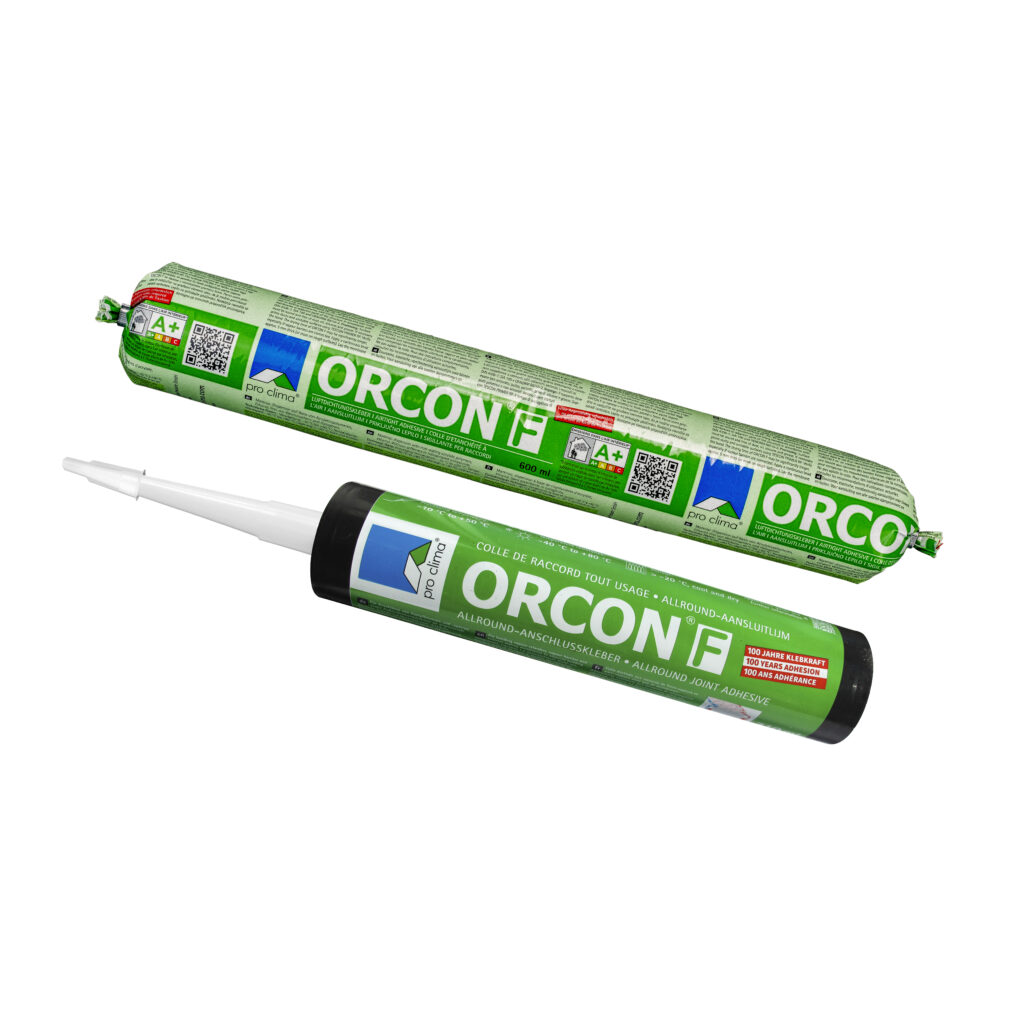 pro clima ORCON F is a strong joint adhesive that has now been shown to have a durability of at least 100 years: this has been verified by independent testing by the University of Kassel. This joint adhesive is ideal for sticking vapour retarders, underlay membranes and wall-lining membranes to create airtight and/or windtight bonds.
As part of the "Quality assurance of bond based connection technologies for airtightness layers" project at the University of Kassel, a process has been developed that subjects adhesive joints to artificial ageing for 120 days by applying extreme climate conditions. After this period, the bonds have to fulfil certain minimum strength requirements.
Continue reading