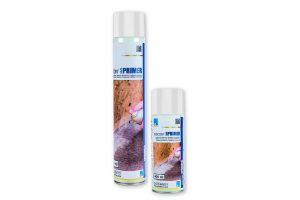 There will generally be dust present anywhere that bonding primer is being applied. Primer liquids and brushes can easily become dirty. TESCON SPRIMER now provides a solution to these problems: this innovative primer is applied directly from a spray can, which means that it stays clean – and you don't to worry about accidentally knocking over cans of primer or having them dry out either! This spray-on primer is ready to use in an instant, can be applied at precisely the right location thanks to the adjustable nozzle, and has the same application properties that you are familiar with from other pro clima bonding primers.
Application also possible at temperatures below zero Celsius
Simply shake the can forcefully a few times and you're ready to start applying TESCON SPRIMER, even during frosty conditions. The bonding primer penetrates deep into the application surface and strengthens dusty subsurfaces or subsurfaces with insufficient load-bearing capacity. It is permitted for wood fibre underlay panels and other similarly absorbent subsurfaces to be still somewhat moist when the primer is sprayed on. Work can also be continued on these surfaces – for example, the TESCON VANA all-round adhesive tape or the adhesive sealing tapes for plaster in the CONTEGA family of products can be applied without any waiting time being necessary. However, TESCON SPRIMER must dry fully for it to achieve its final level of strength.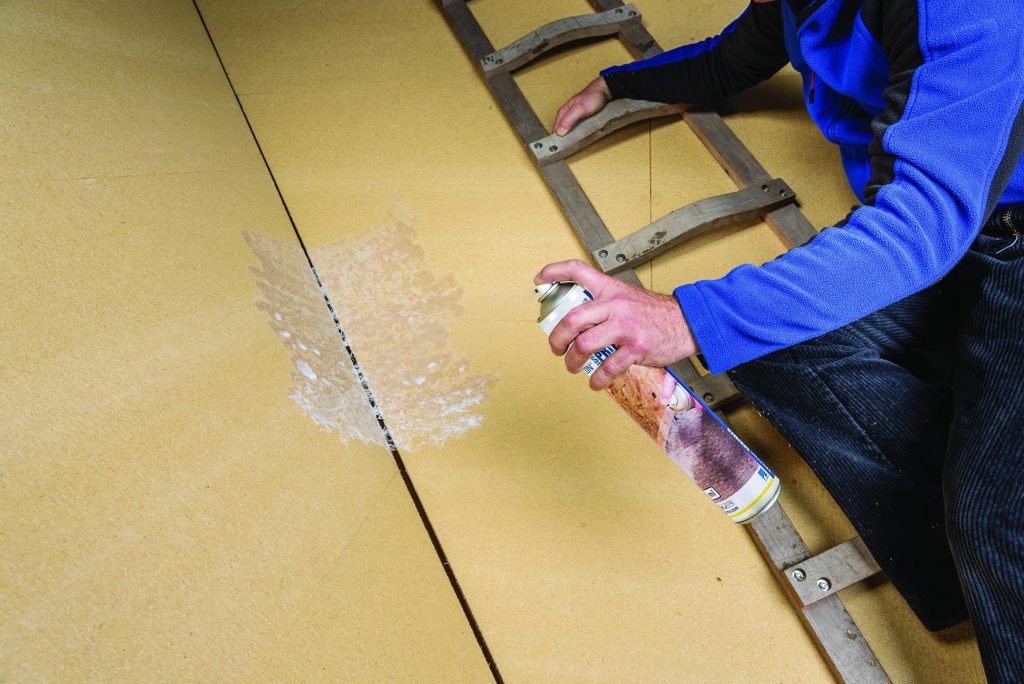 Focus on health issues
Installation technicians have often enquired to pro clima about a primer that could be applied from a spray can, reports Michael Förster, an Application Technology specialist at this Schwetzingen-based airtightness and windtightness specialist company: "It took a while to create a product to meet this need, as we wanted our new primer to be a lot better in terms of environmental friendliness and occupational health and safety than the spray-on primers that are already available on the market."
"The advantage of spray-on primers is that they are significantly easier to work with than similar products in bottles. After all, you don't need a brush and you can apply the product precisely where you need it by spraying it on. No lumps form in the primer either. I am delighted that pro clima is now able to offer TESCON SPRIMER – as I know that a lot of attention has been paid to sustainability and that the propellant is not harmful to my health or the health of my colleagues," says the master carpenter and construction engineer Alexander Erny from Mannheim. He is also impressed by the ease of use of TESCON SPRIMER. The spray can is handy to carry around and is always on hand when he needs it.
TESCON SPRIMER is available from dealers in cans with volumes of 400 and 750 millilitres. Other new products from pro clima can be found at www.proclima.de
Additional information: