Airtightness sealing has a wide range of significant impacts on buildings. After all, air can flow through the building envelope in an undesired manner if the airtightness sealing is poor. Substances or energy can be transported in this way – this is referred to as convection.
This means that heat leaves the building in an undesired manner during the winter or enters in summertime.
Scientific studies have shown that the thermal insulation performance can be reduced to just 20 per cent in the case of strong air flow (i.e. through leaks).
Alongside these heat flows, water that is present in the interior in the form of air humidity can enter into building components through leaks in the airtightness. In winter, the temperature in these building components falls. Condensation liquid can then form, which can lead to subsequent damage such as mould.
Unwelcome odours or harmful substances can also spread – and who wants to be able to smell what the neighbours are cooking?
Insufficient attention is often paid to the issue of comfort. Air flows can often lead to unpleasant draughts, e.g. from toilet flush plates if they are installed onto a stud wall that has a non-plastered wall behind it.
The entry of cold outdoor air in wintertime also reduces the indoor humidity once this air is heated up. This may sound desirable at first, but indoor air that is too dry can irritate the mucous membranes and lead to health problems.
Architects carry out the necessary planning, which is then carefully implemented by tradespeople. The implementation of an airtight construction is thus recommended for all parties involved in construction projects.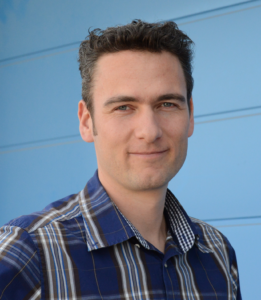 This question was answered by: Stefan Hückstädt. He has a degree in timber construction engineering and is also a qualified carpenter. As an Application Technology specialist at pro clima, he advises and provides training to installation technicians and project planners on issues relating to airtight building envelopes. www.proclima.de
More Information:
pro clima INTELLO features humidity-variable diffusion resistance. It gives maximum protection to thermal insulation where moisture entry may have occurred. This may be through leaks, damp building materials or diffusion through adjoining structural surfaces. Intello plus possesses the world's best and most effective variable diffusion resistance.