Continuation of Part 3: The challenge: cables passing underneath joists
The number of pipe feed-throughs through airtight layers is increasing continuously. The familiar vent pipe for the sanitary drain pipe is no longer the only candidate by any means! However, installation technicians for domestic hot water heating, photovoltaic systems and ventilation systems often show little consideration for this issue. Damage can be avoided by careful planning and early intervention. A lot of prefabricated solutions are now available that can be implemented quickly and cost-effectively.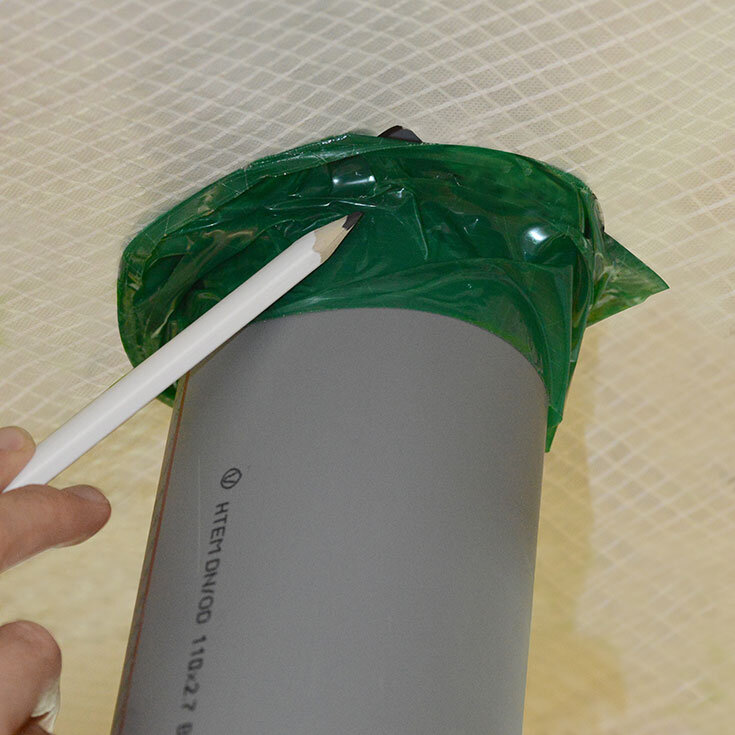 This series of articles summarises typical, challenging joint situations and shows how technicians can find practical solutions for these challenges. It also provides an overview of the detail features for which prefabricated solutions are available that allow tradespeople to achieve airtightness in a quick, easy and reliable manner.
Continue reading