Studies confirm the long service life of this joint adhesive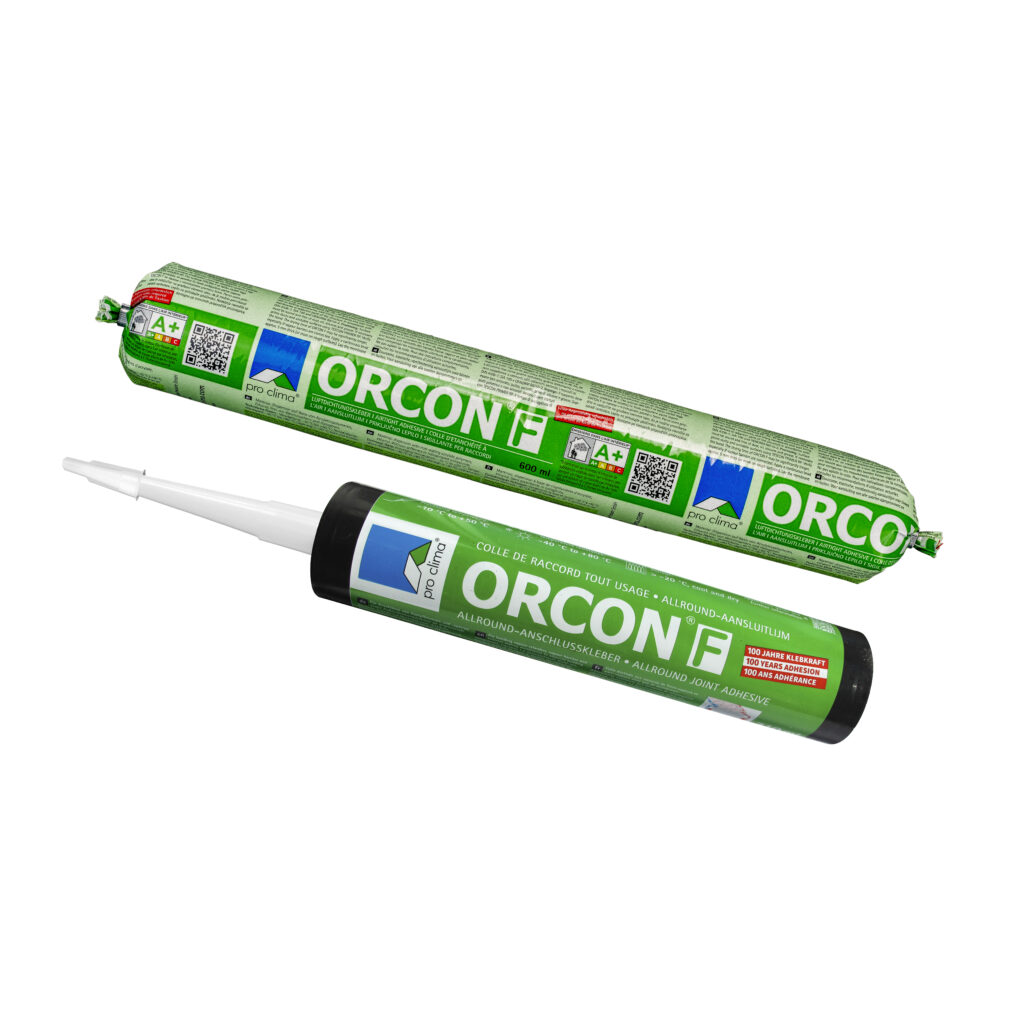 pro clima ORCON F is a strong joint adhesive that has now been shown to have a durability of at least 100 years: this has been verified by independent testing by the University of Kassel. This joint adhesive is ideal for sticking vapour retarders, underlay membranes and wall-lining membranes to create airtight and/or windtight bonds.
As part of the "Quality assurance of bond based connection technologies for airtightness layers" project at the University of Kassel, a process has been developed that subjects adhesive joints to artificial ageing for 120 days by applying extreme climate conditions. After this period, the bonds have to fulfil certain minimum strength requirements.
120 days of artificial ageing correspond to a period of 17 years under normal climate conditions. However, pro clima believes that thermal insulation and airtightness should last even longer than this, and has extended the test period: "We can now demonstrate at least 100 years of performance", says Michael Förster, the head of Application Technology at pro clima.ORCON F is very popular with installation technicians because with this product a pressure lath is generally not required on stable subsurfaces, and this adhesive is also very flexible and permanently elastic. In addition, it penetrates deep into subsurfaces. This joint adhesive can also be applied at temperatures below freezing and can be stored during frosty conditions without any problems.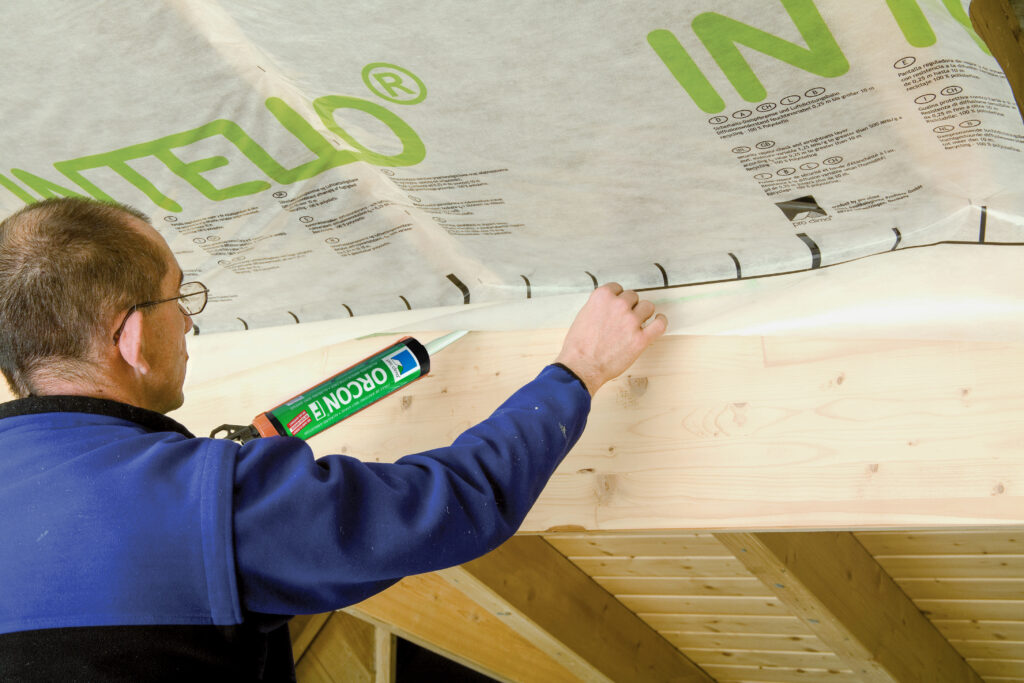 An additional advantage: this adhesive achieves the highest efficiency class phA of the Passive House Institute in Darmstadt. Another new feature is that the adhesive tubes are now made from 100% recycled plastics. In this way, we can all make our contribution to conserving resources and protecting the environment. Adhesive tapes from pro clima have also been successfully tested, in addition to our joint adhesive. Find out more at https://proclima.com/products/100-years-adhesion
Further information about ORCON F: https://proclima.com/products/bonding-agents/joint-adhesives/orcon-f
Our free-of-charge Engineering Hotline
Our engineers from the fields of timber construction and civil engineering can help you quickly and simply in an expert manner – simply contact our free Engineering Hotline. With our individual solutions, you can build well-protected structures that create a healthy living environment.
Please find your local contact for technical support here: https://proclima.com/service/technical-support