pro clima clients ask – pro clima engineers answer
Adhesion in the area of airtightness and windtightness involves sticking parts together in a strong, permanent manner that would not stick together without the aid of adhesives. These adhesive joints should last as long as the building component itself! As well as offering high adhesive strength, these adhesive joints must also be able to accommodate typical movements in building components in line with the requirements of DIN 4108-7. The surface finish and so-called surface tension both have a decisive influence on the quality of adhesion. In order to stick materials to one another, adhesives are used that stick firmly to the subsurface (adhesion) and, at the same time, have sufficient internal strength (cohesion).
Various forces are at work in adhesive joints: cohesion, which holds the adhesive itself together, and adhesion, which holds the adhesive to the subsurface.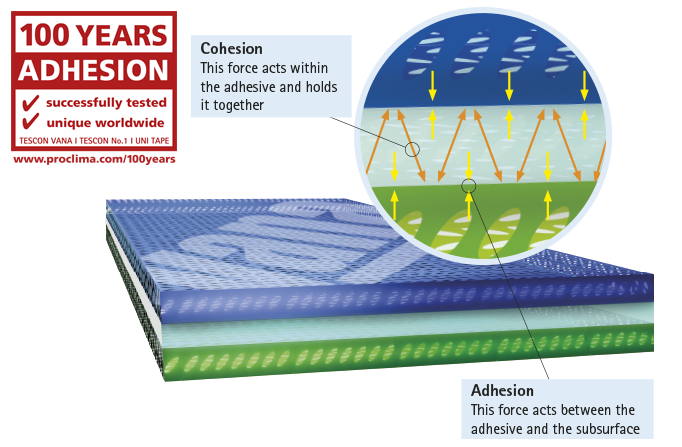 Continue reading →