Continuation of Part 5: Care required at the corners of plastic windows:
A challenging corner joint arises when installing skylights. The membrane is guided up to the surrounding window profile all around the window and has to be stuck there in a reliable, sealed manner, even at the corners. Particular care must be taken at the corners. An experienced tradesperson can achieve an uninterrupted airtight seal here using prefolded adhesive tapes. Prefabricated corners, which may be adapted for the width of the surrounding window profile that is present if necessary, are a reliable alternative.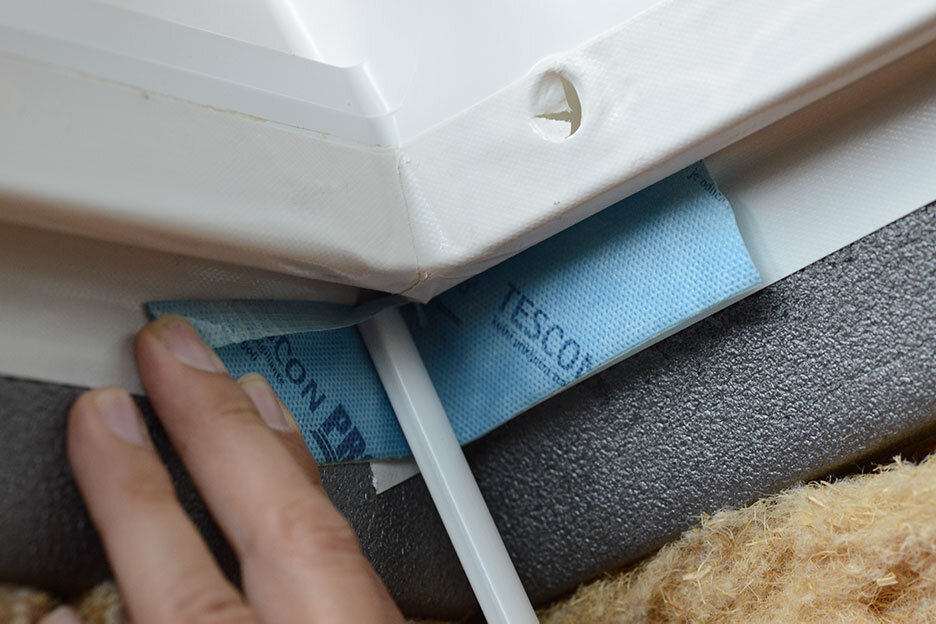 This series of articles summarises typical, challenging joint situations and shows how technicians can find practical solutions for these challenges. It also provides an overview of the detail features for which prefabricated solutions are available that allow tradespeople to achieve airtightness in a quick, easy and reliable manner.
Continue reading