Joints to other building components are always challenging: they are just a few millimetres in width, but have to offer the same performance as an exterior wall with a thickness of 40 centimetres. Alongside the external influences that act on a building component, there are also laws and standards that stipulate requirements that joints have to fulfil. The wishes of clients or investors are additional considerations that have to be taken into account. The quality and performance of window joints are dependent on good planning, installation according to the three-layer principle, and the choice of materials used.
Careful installation is important in order to ensure the performance of the building envelope and to avoid structural damage and mould. The design principle of three functional layers must be taken into account during planning and installation
The design principle – The joint is what counts!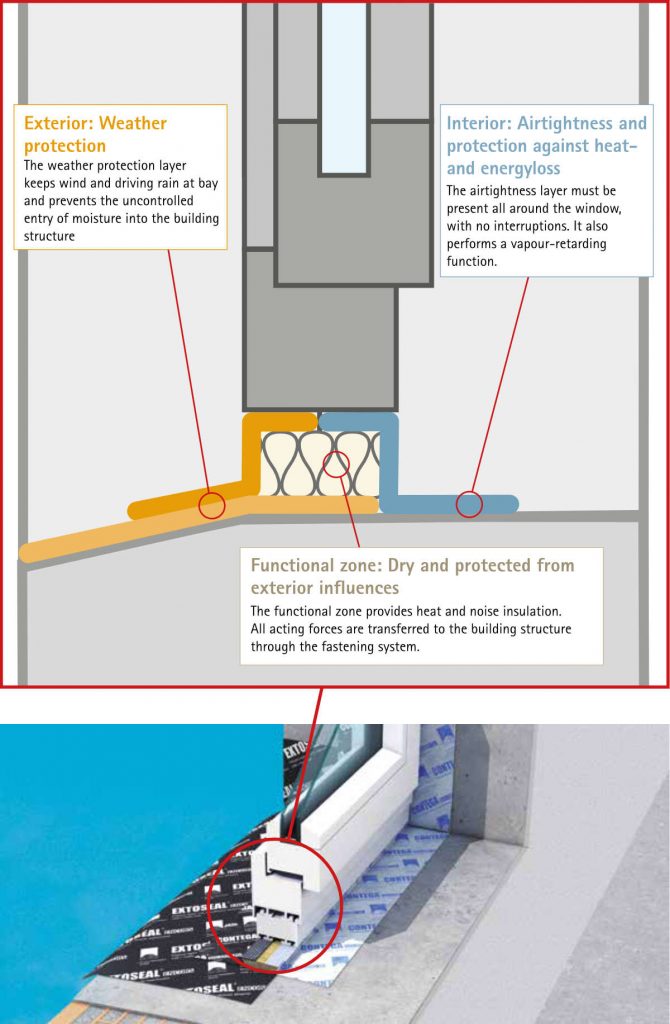 Continue reading →